Back to the Blog
Mela for CLS, a Special Machinery Rental and Construction Company in Ventimiglia
CLS, a machinery rental and construction company, uses Mela Works. The advantages: it simplifies how they communicate for remote work, daily field operations, risk management, and even end-of-the-month bookkeeping.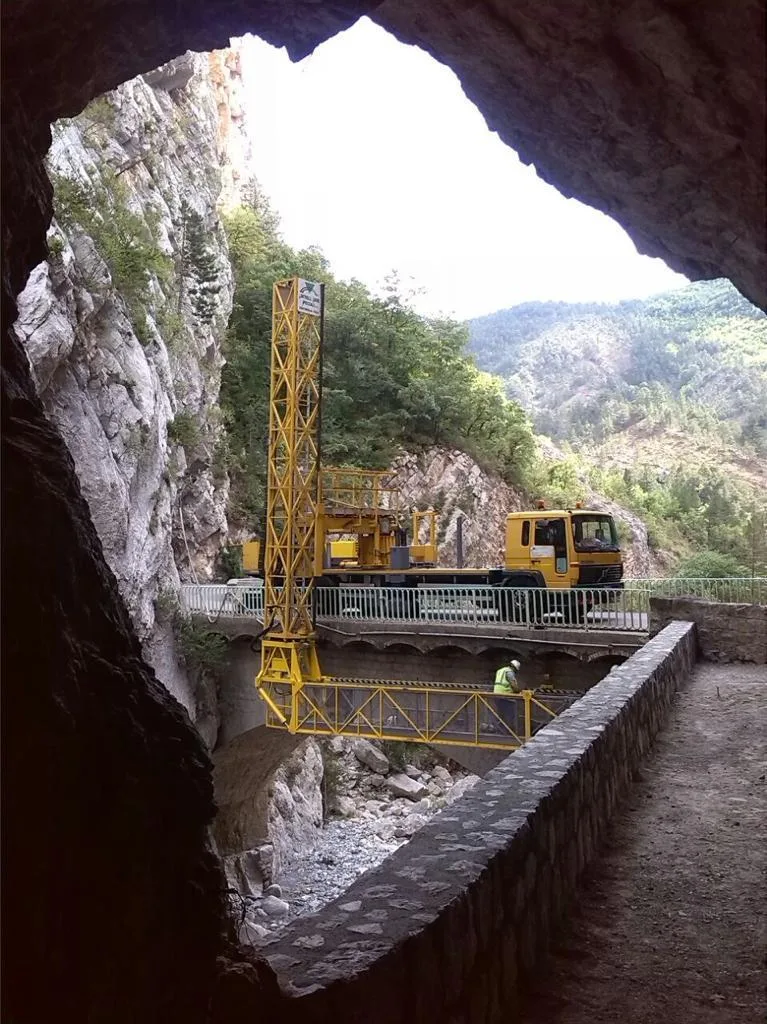 Mela for CLS
---
"We have been around since 1961, and our main business comes from leasing operated construction equipment, such as crane arms and elevators. These are used for inspections, checks, and works done on road infrastructure (like bridges, aqueducts, and tunnels) for the large Engineering companies," explains Riccardo Caboni, Health and Safety Manager at CLS. "Our main headquarters are located in Ventimiglia, but we have operations ranging from Udine to Aosta to Florence. We keep a presence across Italy's northern and central regions, and we also perform inspections in the South."
But that's not all.

A safety net for Engineering companies: CLS of Ventimiglia
"In addition to leases for operated equipment, which remains our core business, we also run a few specific construction sites, for now all on highways. Our works mainly deal with repairing the concrete layer of bridges, aqueducts and tunnels, and consolidating or maintaining mountainsides that are at risk of a landslide. We also perform geological and technological studies."
"CLS offers technology and machinery for construction and maintenance of streets, bridges, and tunnels."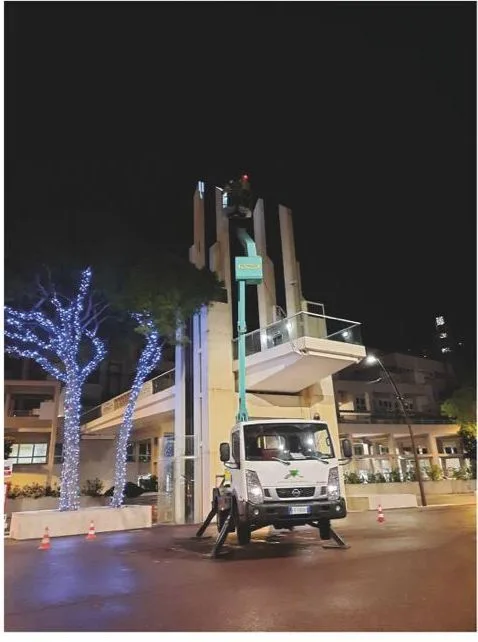 Inspections alongside APAVE Monaco to monitor works in Monaco
Mela for CLS. An app that allows you to receive feedback in real-time from across Italy
"We carry out works in different parts of the country. Therefore it's fundamental for us to remain in constant contact with our operators who are on the field with our machinery," continues Caboni. "Our activities are oriented, first and foremost, towards safety. We need to have an accurate picture of the situation at all times and find out about any incidents immediately, even if far away." "If there's a risk, we need to know right away. It goes beyond this: daily operations involving heavy machinery require continuous updates and precise feedback."

Our projects provide activities in different parts of Italy, and for each one of them, we need to guarantee safety and technology. Therefore, it is of the utmost importance for users to keep the pulse on everything happening, both in real-time and remotely. We can do this thanks to a simple but potent tool: Mela."
The challenge consists of monitoring all works involving heavy machinery in real-time, guaranteeing our clients that all works are being done according to the strictest technology and safety standards.
Mela to register worked hours and time logs for our accountants
Another critical issue for CLS is keeping track of people and costs, even remotely, to know what is being done and how much is spent at all times.
"Thanks to Mela, we have work logs where we can register both the hours worked by each employee and the work they did every day. We use Mela to send this information immediately to our accountant, so at the end of the month, we can draft any reports immediately, easily, and with flexibility," said Caboni.
"Mela is an exciting app. It can be used immediately by our employees, and our clients also appreciate it".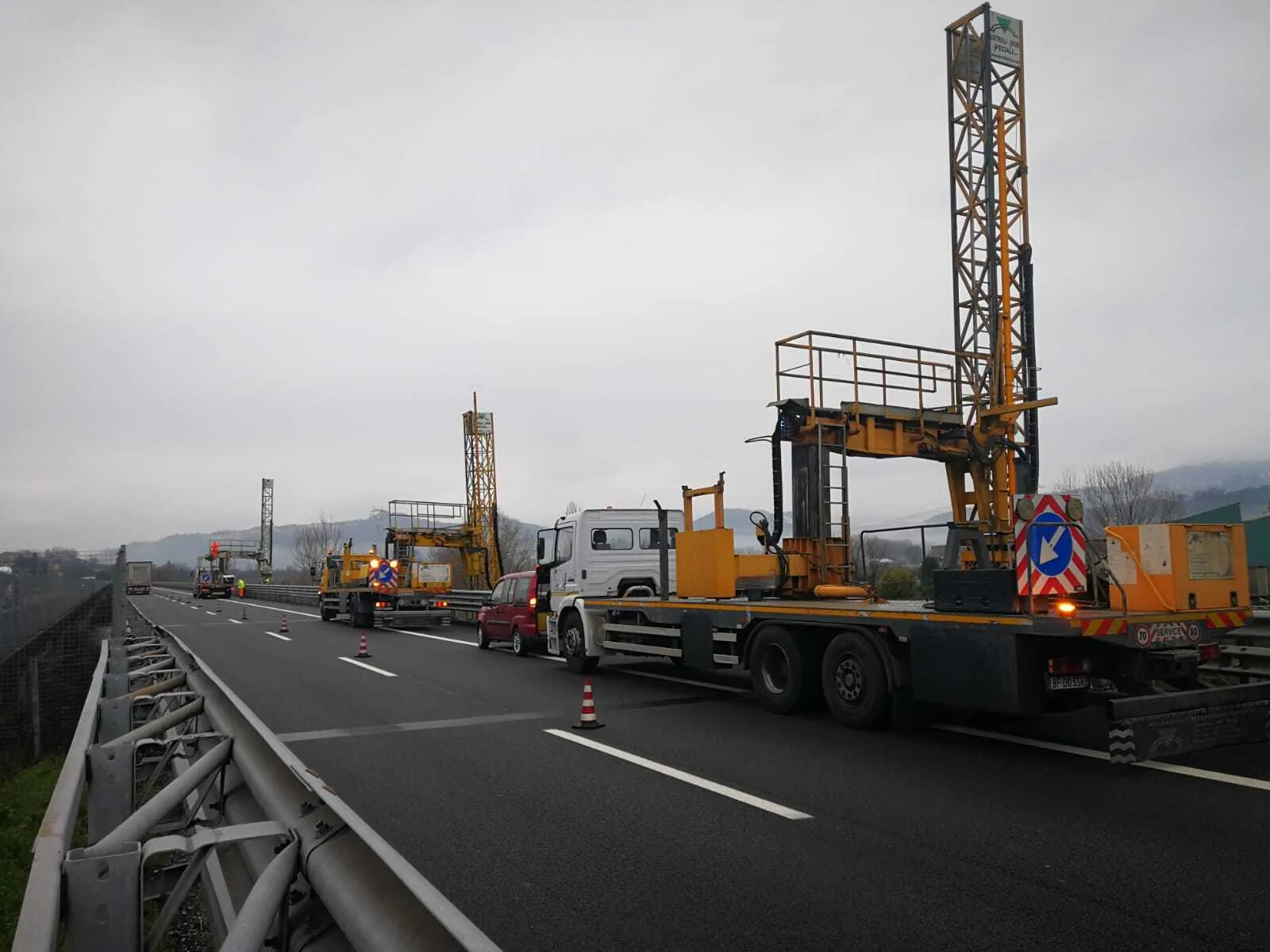 Three of our machines on the field, placed in the A12 highway, as part of our work with the SINA SpA engineering company
Safety is paramount during dangerous works: Mela is a precious ally
"The type of work we do is classified as high risk. That's why our goal is to reduce as much as possible the chance of any mistakes or incidents," Caboni continues. "By using Mela, as we have already said, we have found an ideal ally for risk prevention: whenever danger – whether effective or imminent – arises, the field workers can alert their colleagues immediately."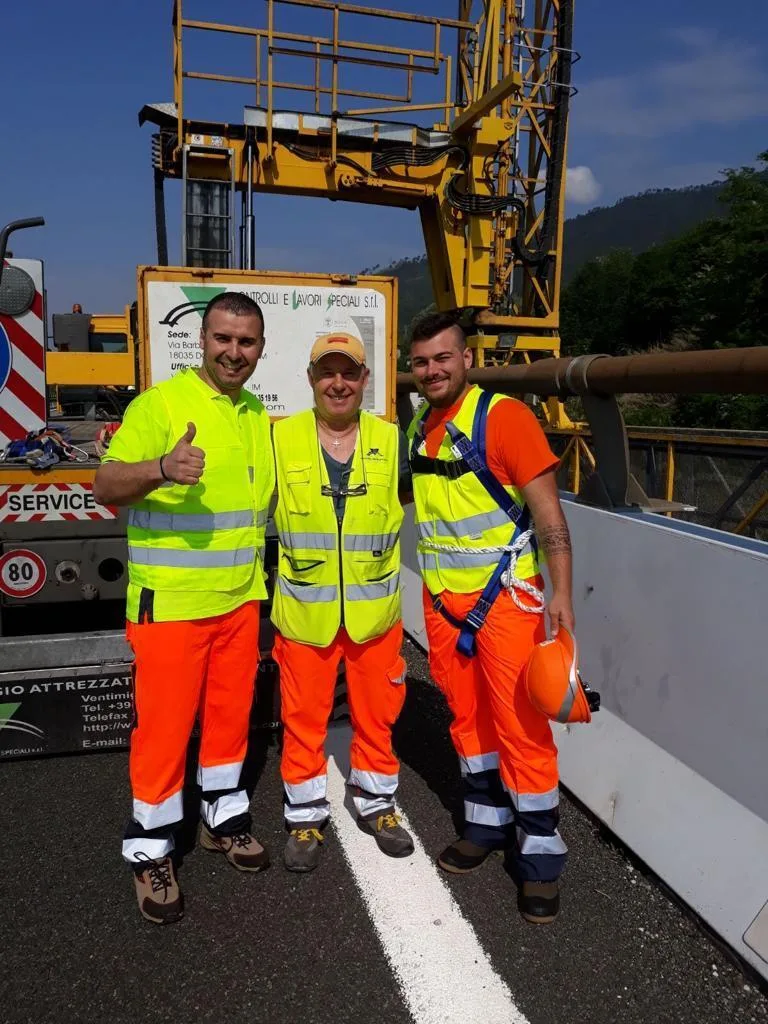 Besides, Mela is an essential tool for the Safety manager. In the event of aerial interference, such as those produced by hanging cables or other dangerous obstacles, we can use Mela's GPS technology to know the exact location of the problem and react immediately to safeguard people and goods alike.
Mela to satisfy our client's demands and to compile a census of the company's assets
"Nowadays, thanks to the super bonus and the level of public investment expected for the coming years, the Recovery Fund, the Recovery Plan and Next Generation EU, we are in the middle of a truly frenetic period", explains Riccardo Caboni. "Right now, we are working on a highway section near Bologna. Mela is the perfect app because, thanks to the ability to exchange information continuously and quickly, we can do all of our work exactly as our client, the engineering company, requests it."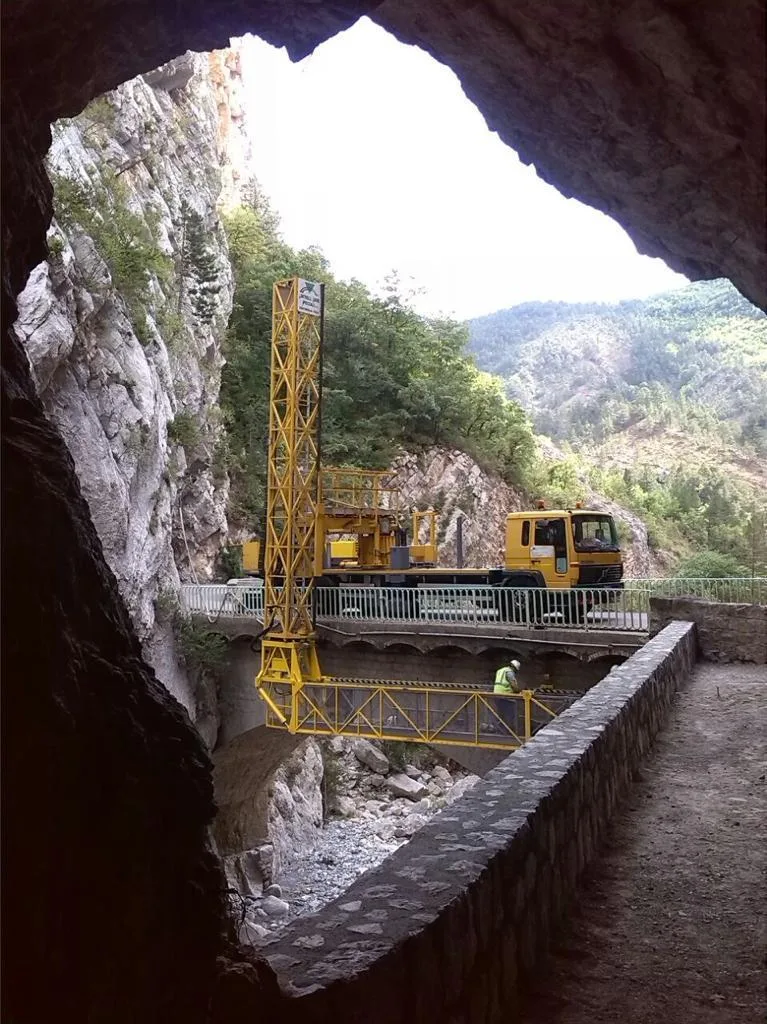 There's more.
The GPS-tagged photographs we took with Mela proved invaluable when compiling an internal census of all our machinery. This helps us choose the best tool for each specific project, both for our clients and our employees.

---