Back to the Blog
Organizing a construction site: Venice's Impresa Salmistrari
Venice's Salmistrari company, thanks to Mela, has optimized the work at their construction sites, achieving net gains in terms of efficiency and in their ability to control activities remotely. This saves the time spent in cumbersome activities and diminishes their chances for error.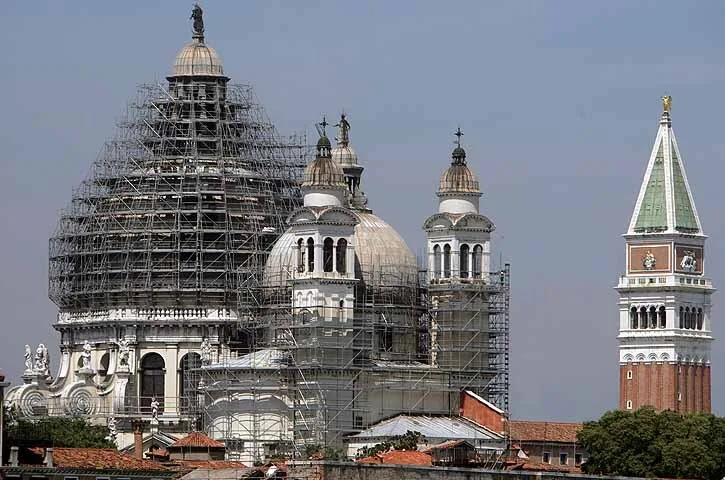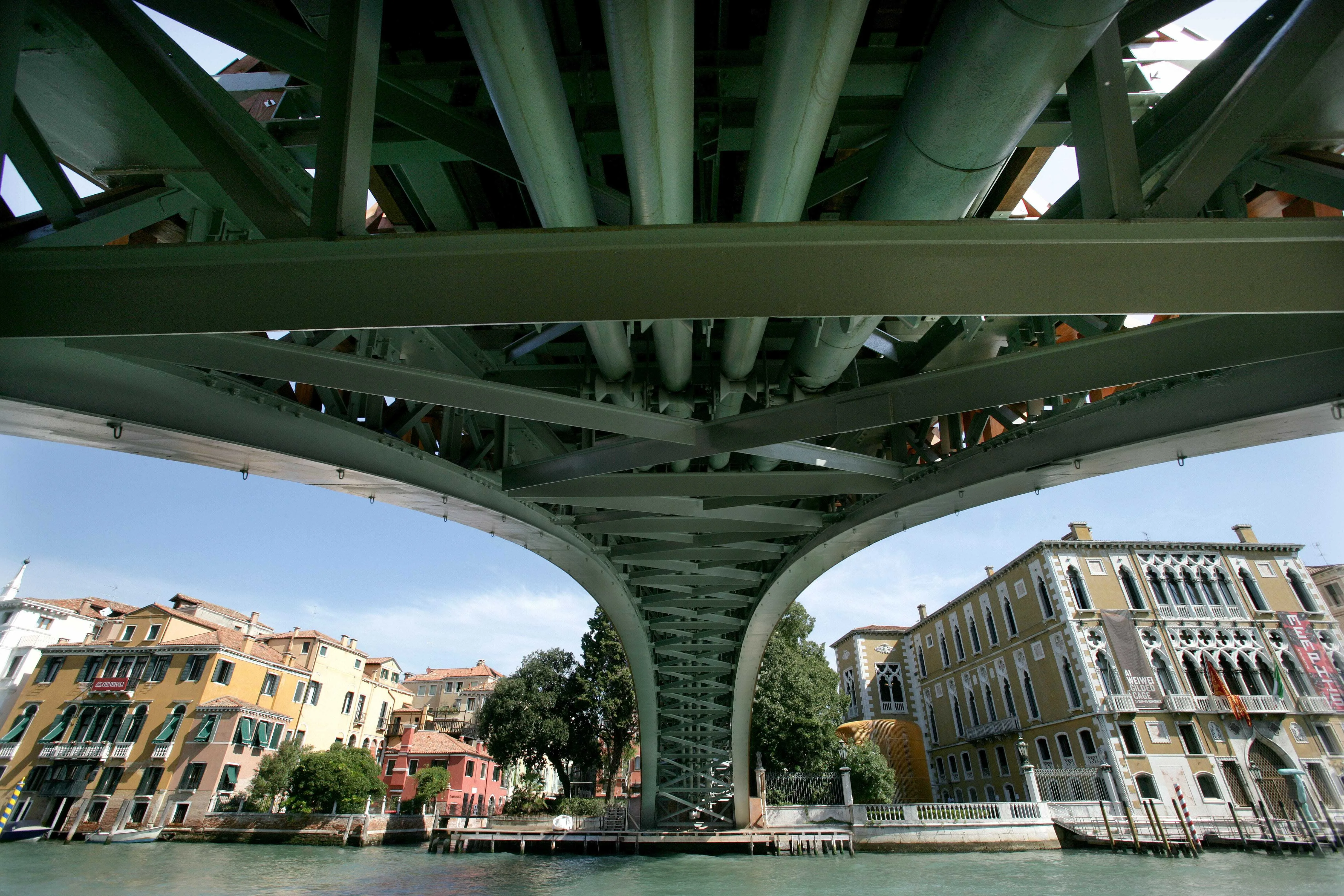 01
Problem and Approach
The situation
Managing pictures
"Before Mela, creating a photo archive for each construction site was a big problem" states Andrea Boscolo, technical director at the Venice-based Impresa Salmistrari. "To share and collect pictures, we used WhatsApp. However, we kept losing them, or wasting a lot of time reorganizing them and figuring out where each picture was located"
Why Mela?
"At the start, I wondered if this wasn't basically a company WhatsApp," said Giovanni Salmistrari, the company's owner. "However, I changed my mind quickly. Unlike WhatsApp, Mela builds a real timeline for each construction site, rather than a messy collection of pictures and data!"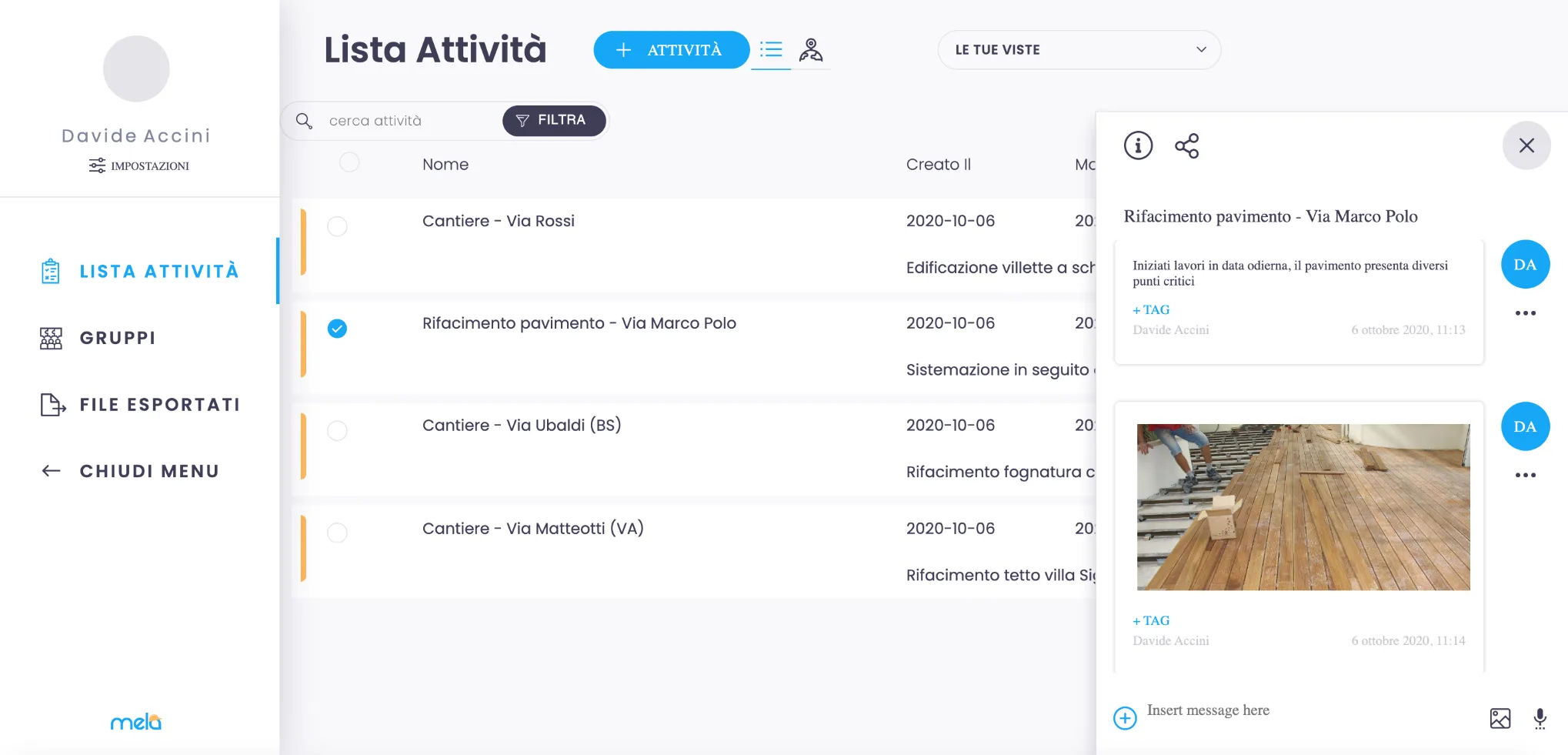 Remote control
"In the evenings, when I am lying on the couch, I can just browse Mela to control the works done during the day on each site, and I get a good picture of how everything is progressing".
Traceability
"With Mela, anything that happens on the site can be tracked and organized, and we can be sure that nothing is lost."
Increased efficiency
"Even during the day-to-day operations (for example, when taking our worker's temperature upon arrival to the site), Mela allows us to save a lot of time!"
02
Case Study
What has been done?
02
Case Study
What has been done?
1. Mela for organizing

every single construction site

2. Mela for registering and archiving

every single activity

3. Mela to trace each event

and prevent mistakes
03
Implementation
What really changes?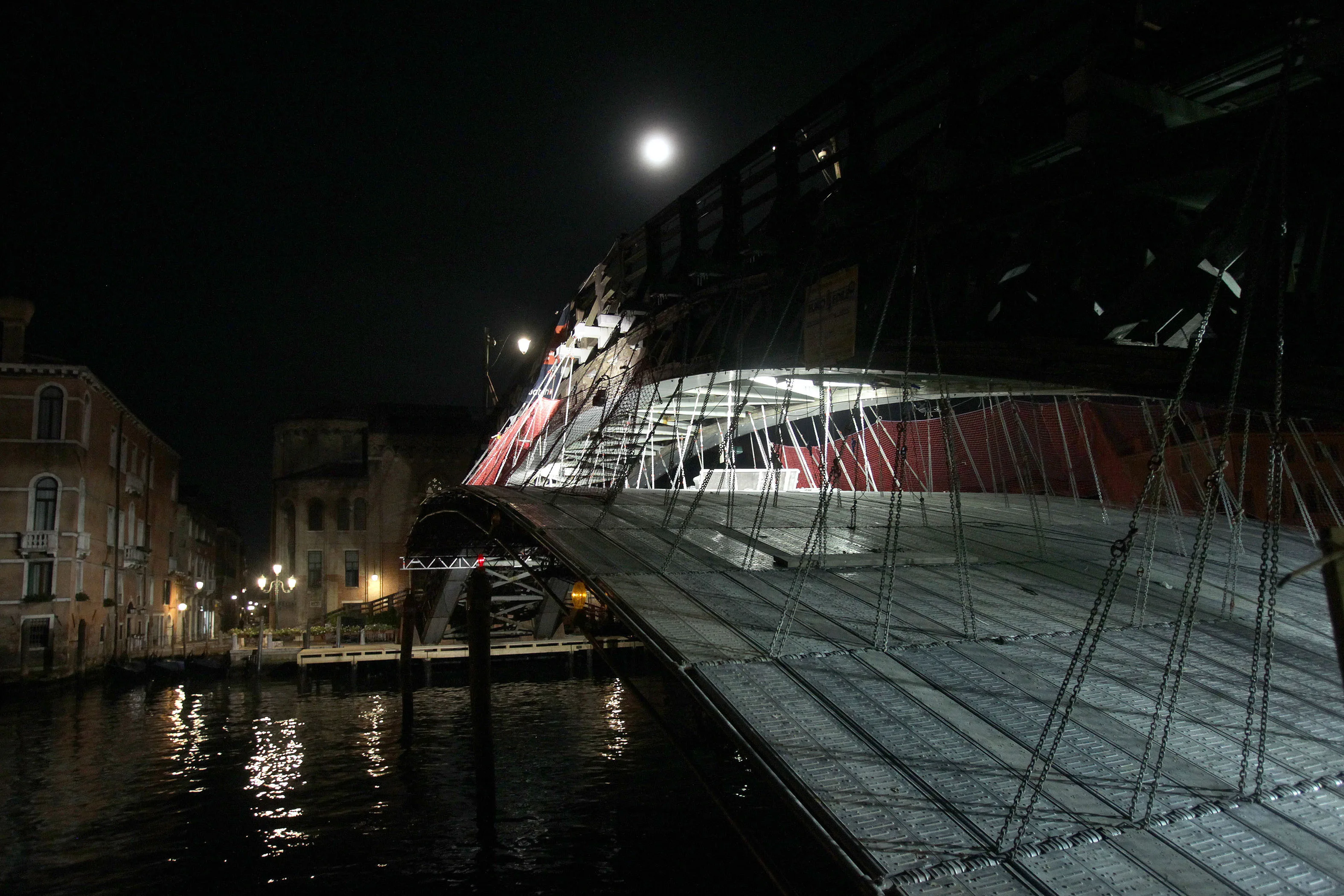 Click: The construction site timeline
"The foremen who are on the field every day take pictures every day of the most important parts of the works, and of any relevant technical details" continues Andrea Boscolo. "All we need is 5 pictures per day, and within 2 minutes, we already have a robust archive of everything that was done"
The daily construction logs create themselves!
And that's not all. "Pictures are timestamped and can have additional comments, which allows us to register progress with great detail. This can be used to create a proper digital daily construction log, which meets the legal requirements for public works."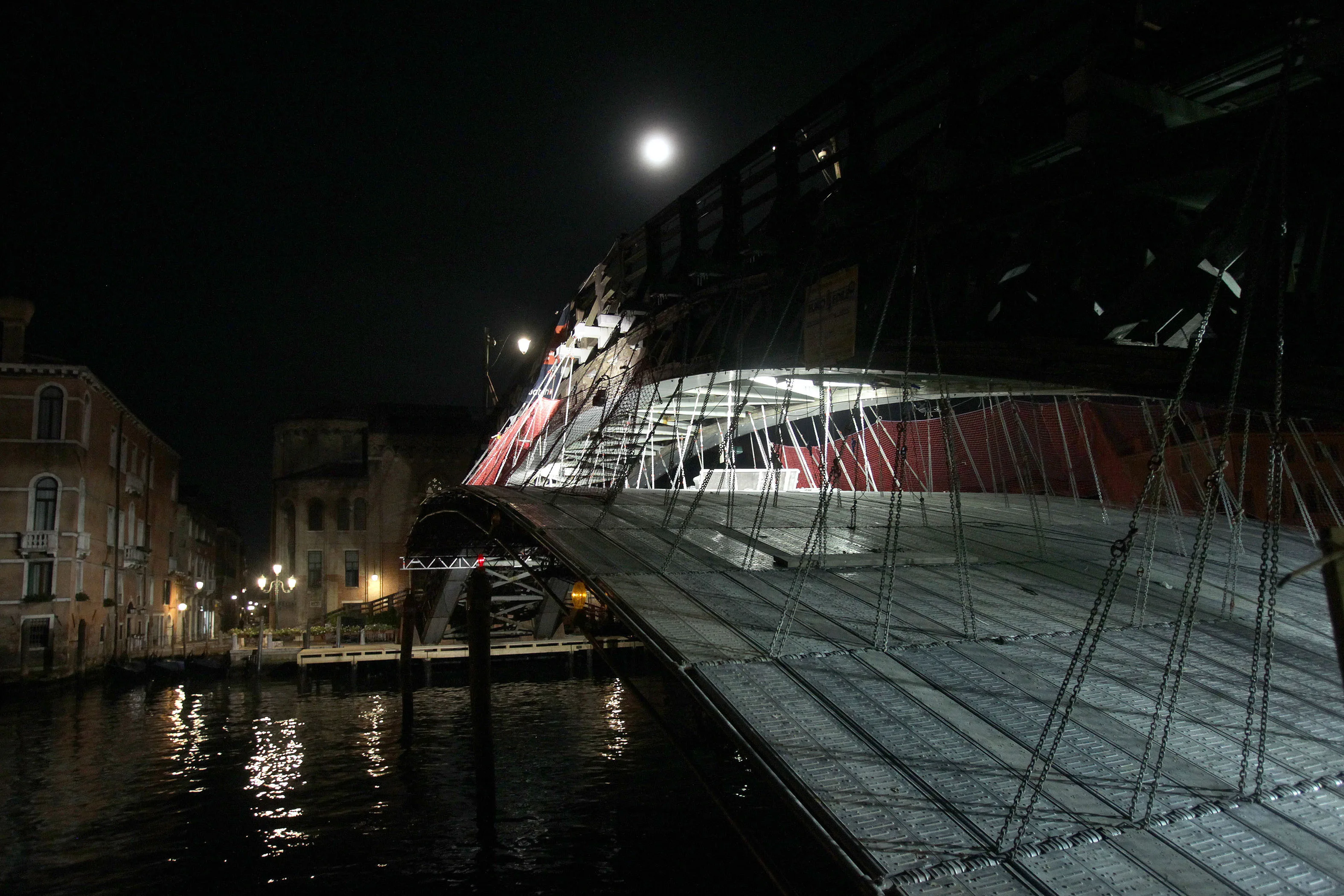 A modular tool
"We chose to use Mela in a modular way" continues Andrea Boscaro. "In the beginning, Mela was very useful to manage our photo archive, but now we are considering using the app for more complex processes, such as tracing the tools that have been assigned to different construction sites."
"For example, we never know where Drill A or Grindstone B are… and Mela can help us with this too!"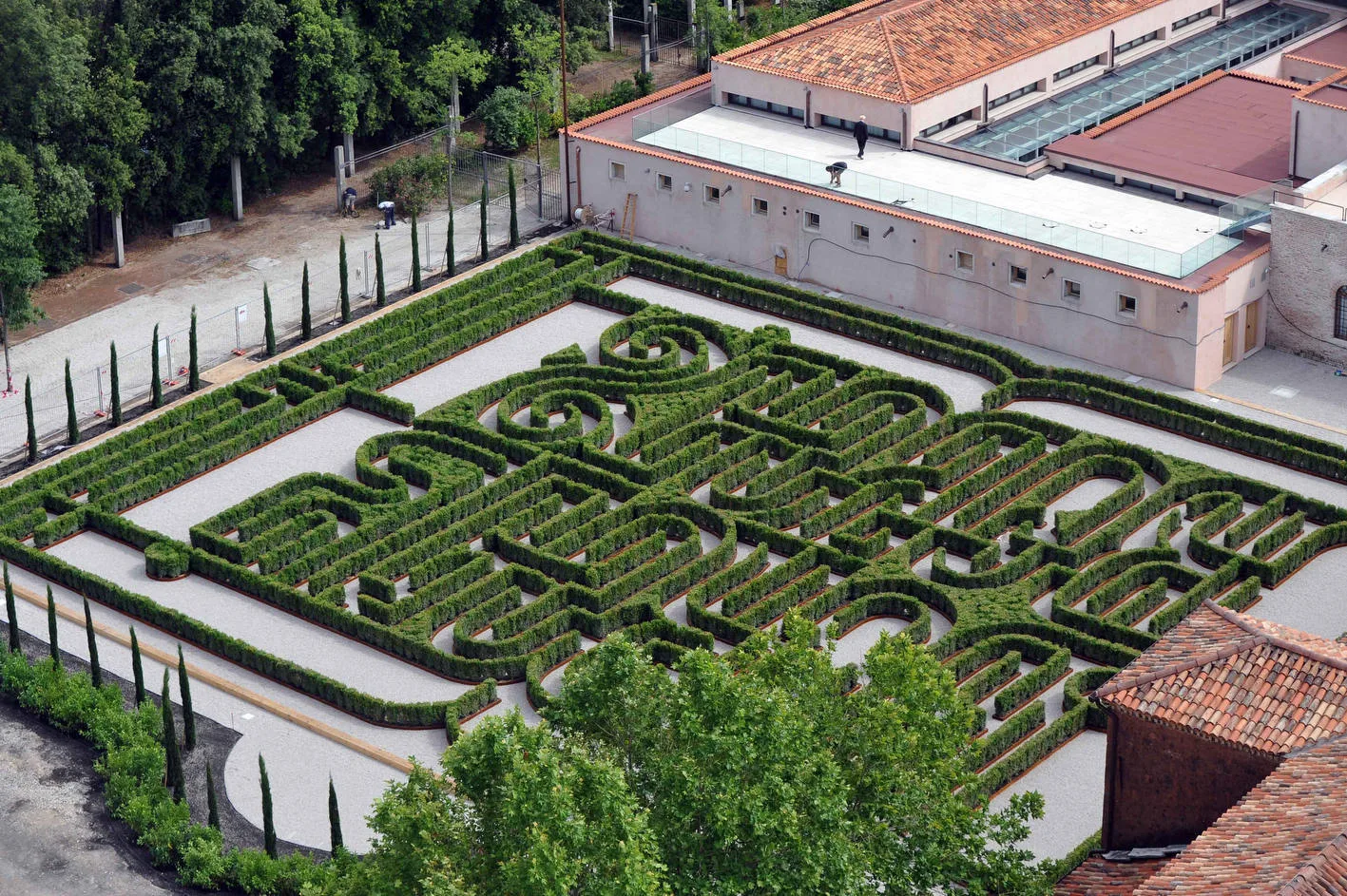 Mela to increase efficiency when following COVID protocols
"Mela has helped us track and record all the controls meant to contain COVID, which are performed daily whenever someone enters the construction site," says Andrea Boscolo. "With the app, we can easily create a new log to register temperature readings, without losing more than 30 seconds and without having to manage an extra folder or a piece of paper."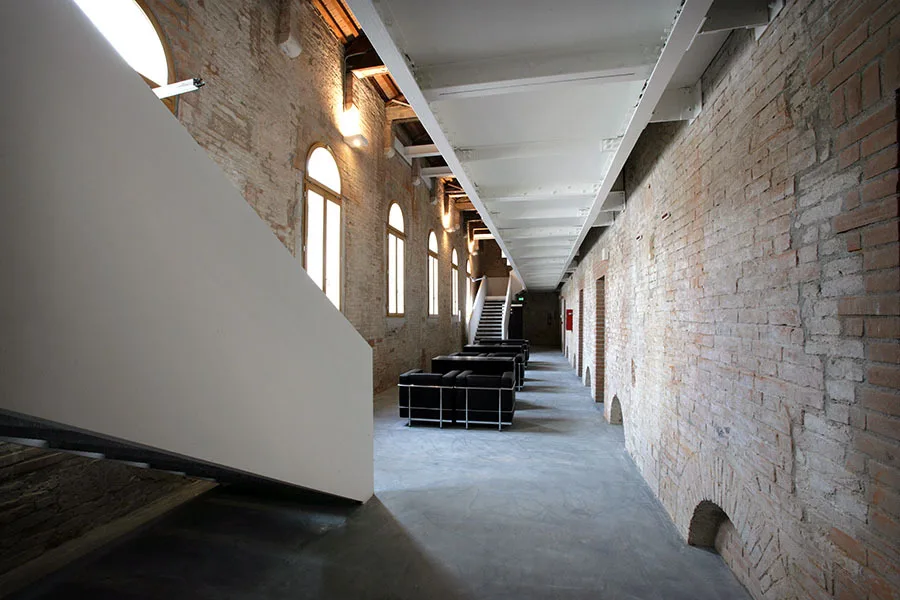 SALMISTRARI CONSTRUCTION AND RESTORATION WORKS - A construction company that offers remodelling and construction services for public and private works, and specializes in the restoration of monumental buildings
115 years
of experience in Venice and Veneto
3 certificates
for performing public works
20 full-time employees
and as many external collaborators
8/10 construction sites
open at any given times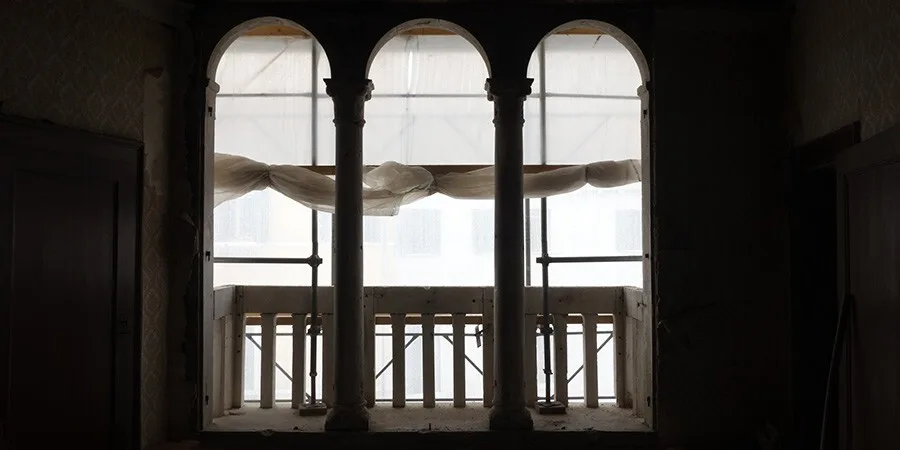 04
The Numbers
From theory to practice
All sites are more efficient
Thanks to Mela, we have increased the efficiency at all construction sites, improving productivity and monitoring" continues Andrea Boscolo. " Each foreman has his account at Mela and can follow up on the project, alongside dependents and collaborators".
With Mela, we can prove the quality of our interventions

"Mela acts as a safeguard for us, because thanks to the photo archive and the ability to log all documents and activities, we can show public and private clients the quality of our work".